TRAVEL ESSENTIALS & THINGS YOU COULD DO WITHOUT
TRAVEL ESSENTIALS:
Clothes for Layering
When it comes to packing clothes, function comes before form. Stick to neutrals, and to minimize matching problems, grab a variety of pieces you can wear together or on their own. A few shirts, a sweater, a few pairs of jeans, and a pair of shorts are all you really need to be prepared for any temperature.
Documents and Cash
There are some items you literally can't travel without, such as money, passport/visas, personal ID, tickets, itineraries, and maps. These things should be packed together and organized. You should also make sure you keep them within easy reach, as they will be needed often.
Health and Medical Necessities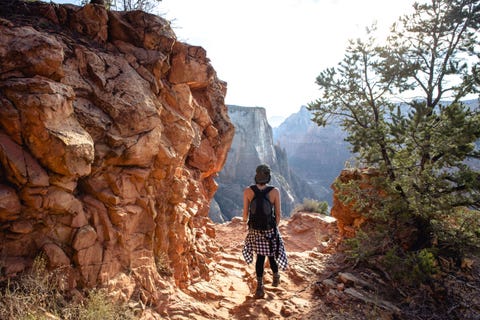 You need to be prepared for both expected and unexpected medical concerns. Any regular medications and vitamins you take should be packed based on the amount you'll need. It's also important to prepare for the possibility of an emergency. But rather than bringing the whole first aid kit plus every medicine in your cabinet, consider membership in an emergency program like MedjetHorizon, which will help you in the event of a crisis or need.
WHAT'S NOT ESSENTIAL:
A Ton of Toiletries
It's easy to go overboard and toss the entire bathroom counter into your luggage. In addition to weighing you down, this could get you into trouble with TSA. Bring travel-sized containers of shampoo, conditioner, soap, and other liquids, and don't stress about bringing what you probably won't need. You'll probably be able to get to a store if the need arises.
All Your Electronics
Your tech gadgets are great when you're home, but when on the road, you just won't need a phone, tablet, digital camera, laptop, e-reader, iPod, and Bluetooth headset. You can probably accomplish most of what these devices do with just your smartphone. This will also cut down on the amount of charging cables you need to bring (and keep separated).
Fashion Accessories and Multiple Clothing Options
A necklace and a pair of earrings are fine, but practicality is the most important goal when traveling. Minimalism is the way to go. Having excess jewelery and several pairs of shoes means they could get lost or damaged. They will also take up way more space than they're worth, given that you'll probably only wear them once or with one outfit.